History of St. Andrew's Church
Chew Magna, Somerset, England
---
The early history of the Baber Family in England is closely tied to the St. Andrew's Church. This booklet was published about the History of St. Andrew's Church and contains the following credit inside the front cover:

"The Churchwardens acknowledge with thanks the research involved in the production of this publication, which has be done by Ian Durham. The illustrations are taken from "Collections for a "Parochial History of Chew Magna" by Frederick A. Wood, 1903, with additional drawings by Dr. Pamela Harman."

As I could find no copyright information, this website thanks these people for their work done some time ago. It greatly benefits our understanding of our Baber History.
---
This booklet is displayed with higher resolution photos to preserve the quality. Pages may take some time to load............
(Cover)
---
(Page 1)
---
(Page 2)
---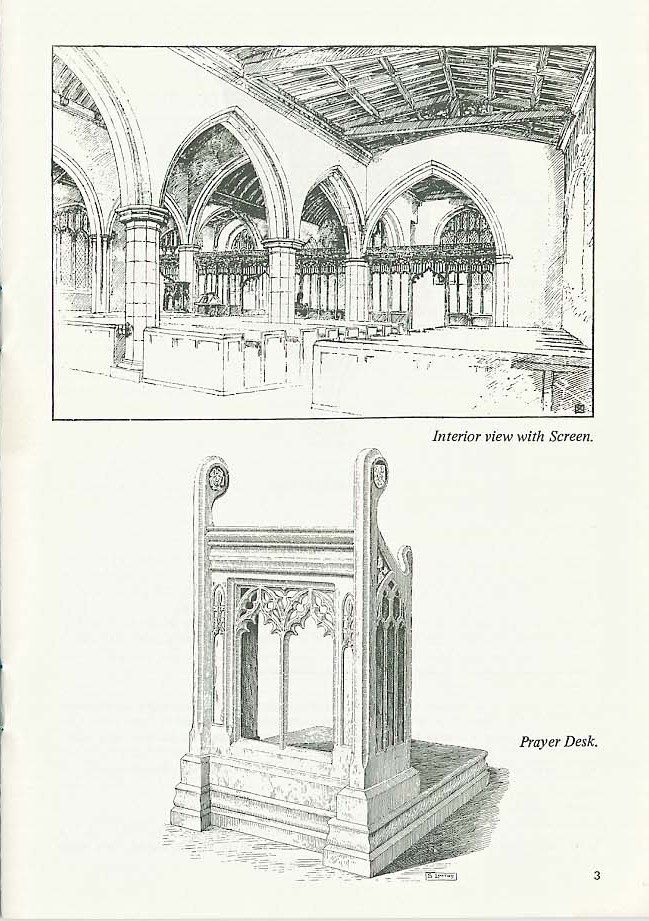 (Page 3)
---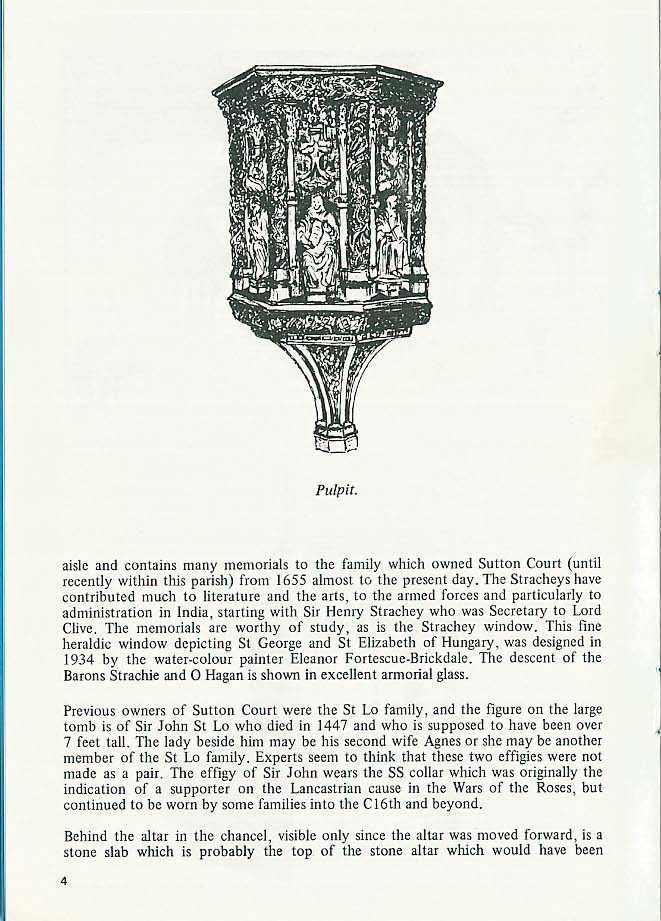 (Page 4)
---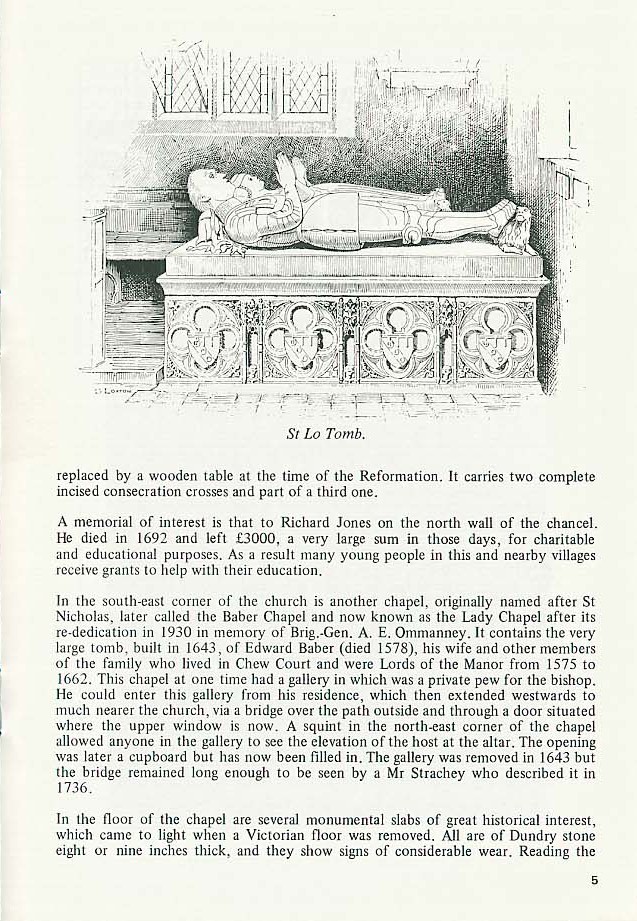 (Page 5)
---
(Page 6)
---
(Page 7)
---
Next Pages
(8 to 13)
---
Email me if you can correct or add to any information on this page.
Please include the URL address from the window at the of top your browser.

Contact Baber Family Tree


Cut & Paste address if link doesn't work.
babertree@gmail.com


License of Limited Use: License is granted for you to use Content only for personal family history research, and you may use Content only as search results relevant to that research. The download of the whole or significant portions of any work or database is prohibited. Resale of a work or database or portion thereof, except as specific results relevant to specific research for an individual, is prohibited. Online or other republication of Content is prohibited except as unique data elements that are part of a unique family history or genealogy. Violation of this License may result in legal action for injunction, damages or both.
© Copyright 1997-2021. Baberfamilytree.org